Silt Curtains for Storm Drain Runoff
Turbidity curtains, also referred to as silt curtains, offer a means to keep suspended particles from vacating the immediate area in a body of water. The curtains hang from floats down into the water and impede the flow of the turbidity or silt. Over time, the suspended sediment settles back to the bottom. These floating curtains can be made from solid fabrics that impede all flow of water, or built using a geotextile mesh fabric that allows water to flow through while still blocking the silt or other particles from escaping.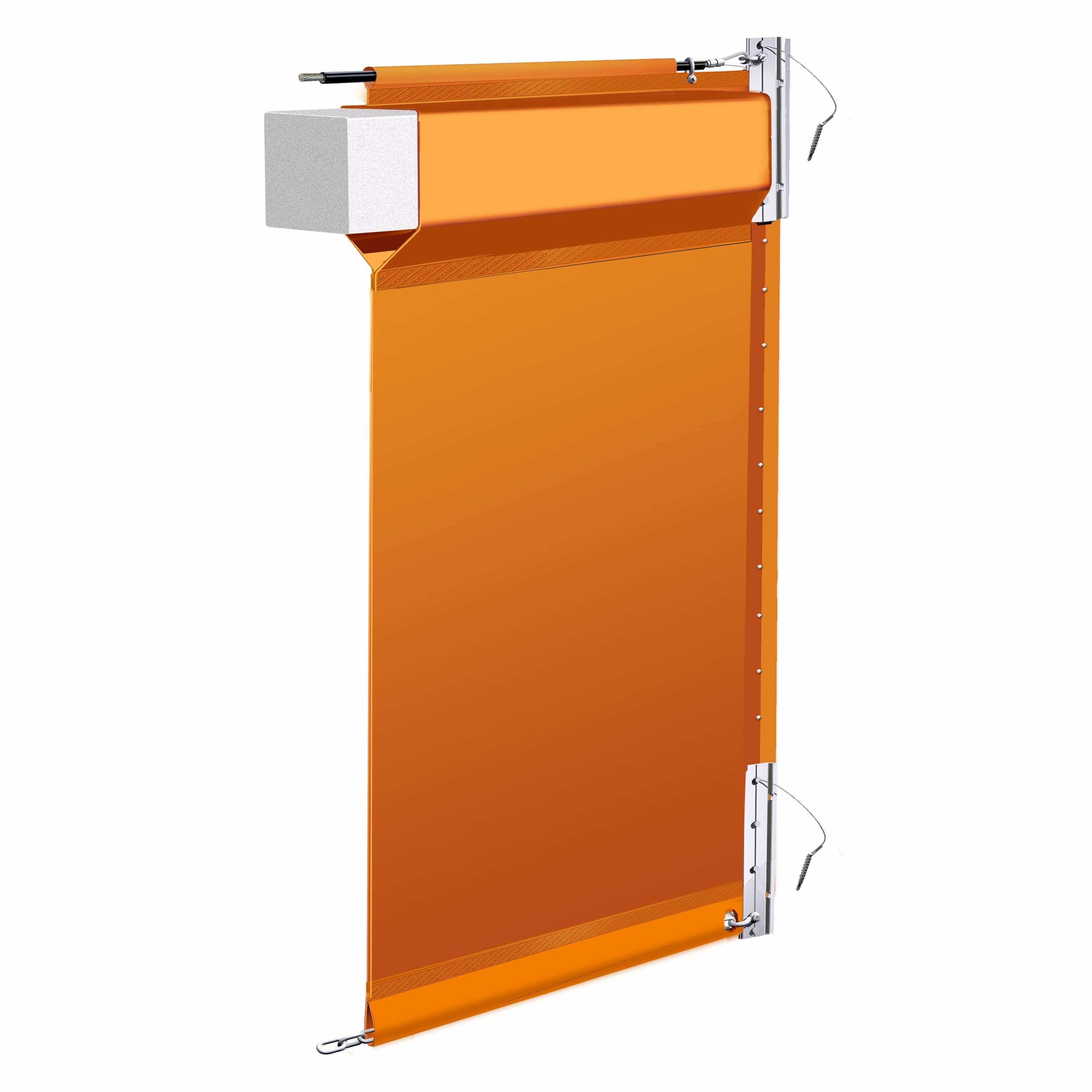 One application for turbidity curtains is to contain runoff from storm drain or pump station discharge points. These are typically exit points for storm drains systems that provide drainage from developed urban areas in order to prevent or minimize flooding. Because the water is collected from public streets and other areas, the water is prone to wash away trash, dirt, and other debris. Instead of simply dumping this water into waterways, the systems may run the water through filtering processes to remove garbage and larger debris. However, these filters may not capture all of the materials suspended in the water.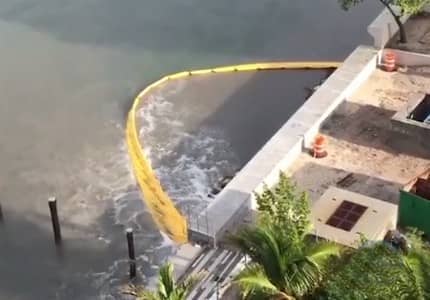 By creating a barrier using a turbidity curtain between the drain exit point and the body of water, much of what passes out of the storm drain system other than water can be retained. The floating curtain system allows any suspended sediment to settle to the bottom instead of washing downstream. Should there also be a concern of oil, fuel, or other hydrocarbons also being discharged, floating sorbent boom can also be used in conjunction with the turbidity curtain to capture and retain any slick that may form as it comes in contact with the sorbent boom.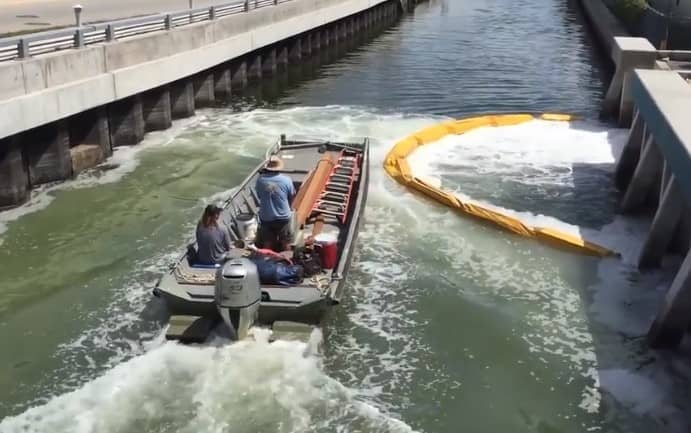 The images featured in this article exhibit several turbidity curtains that have been deployed in the Miami, FL area. As city officials there work to combat an escalating flooding problem, pumping stations have been installed in the hardest hit areas to remove water from the streets and direct it into the bay. There are always concerns around environmental impact, and the discharge of polluted water into the Miami area bays is no exception. There, extensive filtering systems have been integrated to capture any trash or other debris from the water before it is discharged. Silt curtains surrounding the discharge areas then serve as another line of defense to keep any additional particles from flowing into the bay.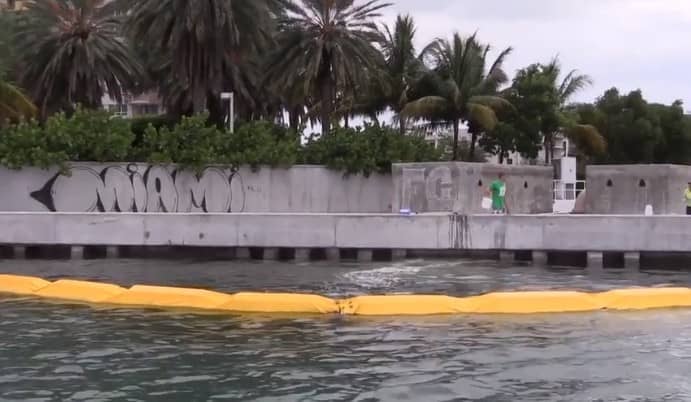 It should be noted that turbidity curtains like these use a fine mesh with doesn't trap wildlife or marine creatures like a net. In addition, the curtains are designed not to touch the bottom of the body of water. This allows marine life to traverse below the curtain and keeps silt from building up at the base of the curtain, which in time will result in the submerging the floating silt barrier.
This particular application for silt curtains is just one of many. They are often used around dredging operations, marine construction sites, and pumping operations, to name a few. If you would like to discuss your needs and get expert advice on how Texas Boom Company can supply a custom made solution, please call us toll free at 844-444-8144 or request a quote online. We are happy to help, and have been building turbidity curtain solutions for well over 30 years. Put our experience to work for you.
Stay Informed
When you subscribe to the blog, we will send you an e-mail when there are new updates on the site so you wouldn't miss them.