Spill Containment Boom Manufacturer
Texas Boom Company is a manufacturer of oil spill containment boom, silt curtains, turbidity barriers, secondary containment berms, and collapsible fabric bladder tanks. In addition, Texas Boom Company offers custom fabrication of products constructed of industrial-grade fabrics. These fabrics are typically vinyl-coated fabrics or urethane fabrics. All manufacturing is performed in our Houston, Texas facility by our team highly skilled craftsmen. TBC has been manufacturing these products since 1986, and we stand behind our work.
Manufacturing these products requires a number of processes. As an example, to manufacture oil spill containment boom, there are a number of steps involved to deliver a durable, well-built product. High-quality closed-cell foam in sheet form is rolled into logs or cut to length from extruded foam logs. PVC coated fabric is cut to width in roll form and either RF welded or heat sealed to form the appropriate foam chambers, seams, skirts, tension cable pockets, and ballast chain pockets. Aluminum end connectors are cut to length, drilled with mounting holes and connector pinholes and assembled onto the booms with stainless steel nuts and bolts. Coated tension cables are strung through pockets and secured with shackles to the end connector extrusions. Ballast chains are added to pockets on the bottom of the containment boom skirts. Adding brand labels to the containment boom is the final step before the sections are folded and bundled, and then palletized.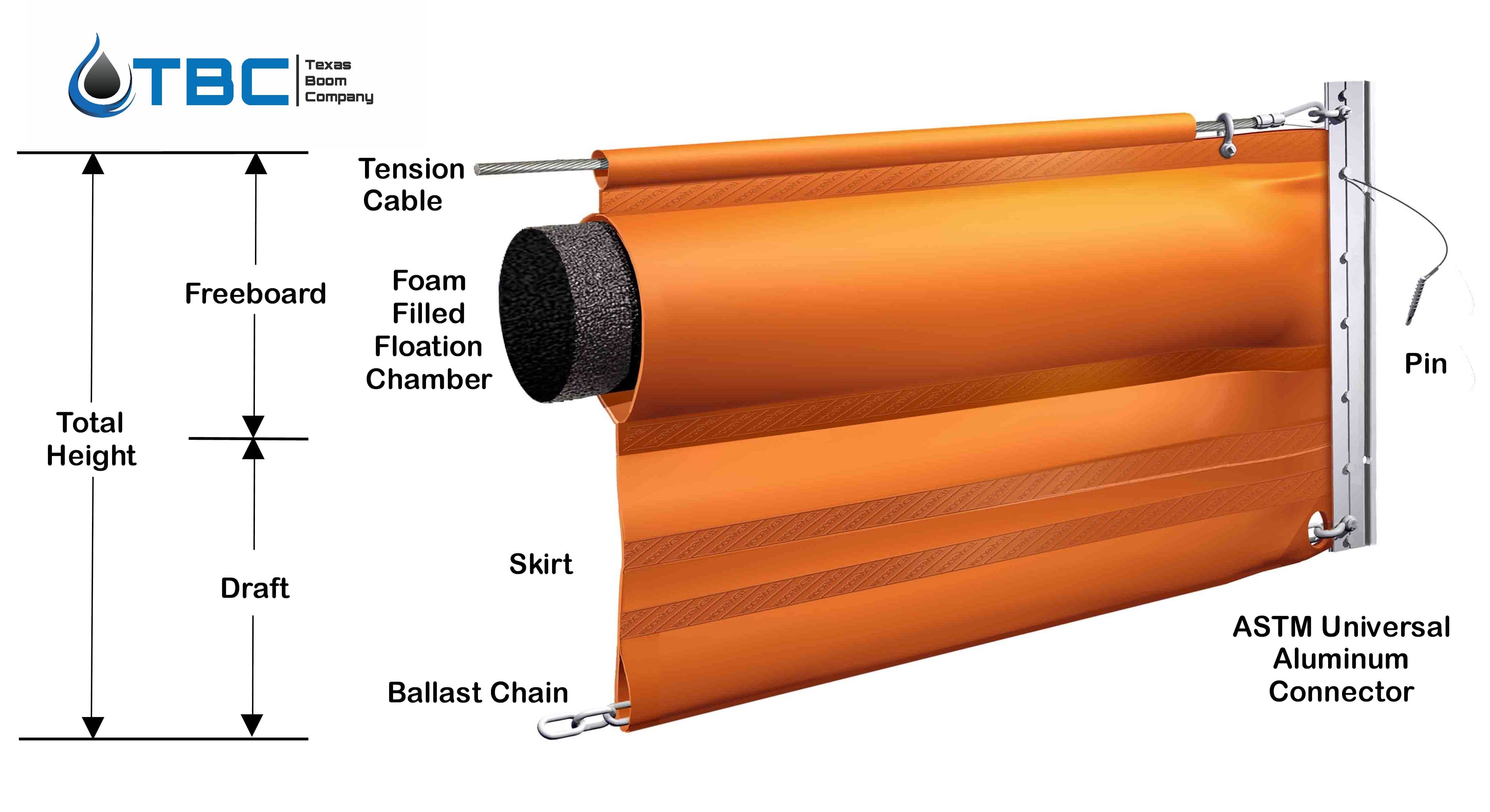 Our products are heavily scrutinized throughout the manufacturing process. Welds are checked for durability and continuity. Dimensions are regularly verified. Fabric is inspected for flaws. Extrusions are examined to endure compatibility with oil spill containment boom from other manufacturers. Care is taken to avoid damage to the product during manufacturing, packaging, and handling. Quality is the top priority on every order shipped from Texas Boom Company. When you see the TBC brand, you can feel confident in the product you have purchased.
Texas Boom relies on a number of suppliers to provide components that are used to manufacture finished products. The standards required are upheld with no exceptions. The quality of the finished products is only as good as the components used to fabricate them. Hardware including cables, chains, shackles, toggle pins, and nuts and bolts are sourced from trusted suppliers with a history of delivering high-quality materials at competitive costs.
The goal of Texas Boom Company as a manufacturer is to provide a top-quality product with minimal lead times at a competitive price. Our efficiencies and low overhead yield the desired results and our customers benefit from these strengths. Buying from Texas Boom Company allows companies big and small to take advantage of wholesale pricing and leverage the expertise of the team to ensure proper products are being deployed safely and effectively. Value for our customers translates into value for TBC.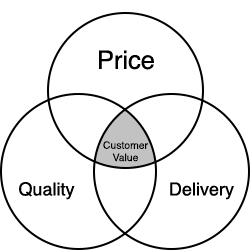 Texas Boom Company should be your source for oil containment boom, silt curtains, and the other products manufactured here in Texas, USA.
Related Posts
By accepting you will be accessing a service provided by a third-party external to https://texasboom.com/