250 Gallon Fuel Bladders for US Army
Texas Boom Company just completed fabrication of a large order of 250 gallon fuel bladders headed for use by the US Army. These durable fuel bladders are constructed with fuel grade encapsulated Urethane fabric that is designed with this specific application in mind. The tank seams are welded, meaning the seams offer the same strength as the fabric itself.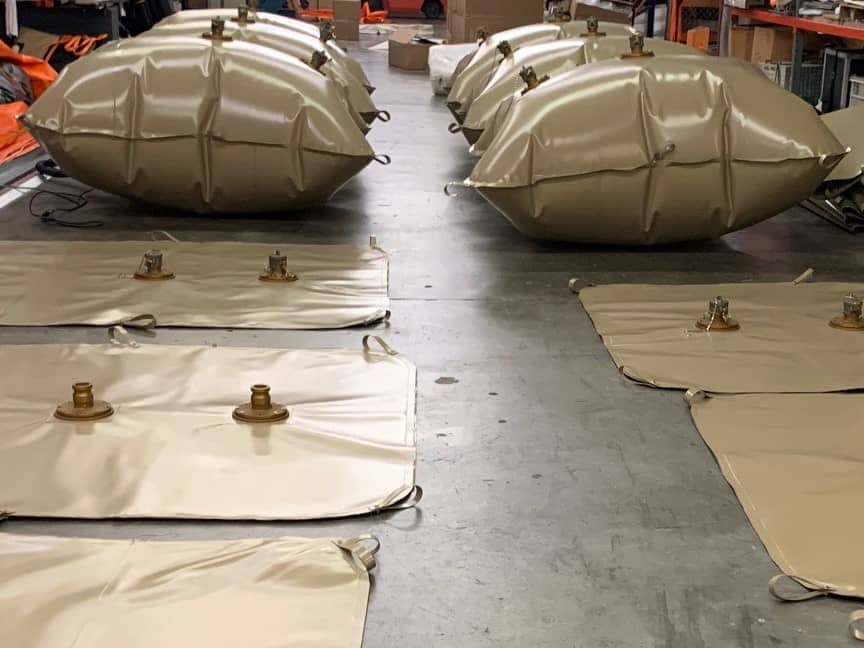 The miltary uses this type fuel storage frequently, as these tanks are highly portable, lightweight, and require minimal storage space when not in use. The bladder tanks expand and contract with the amount of fuel contained. These fuel bladders, also referred to as pillow tanks, are manufactured to the exact mil specs required, including the valves, with an ever-present focus on safety and durability. Each tank offers strap handles on the corners to make handling quick and easy. TBC has the ability to build these type fuel bladders in a wide range of sizes. 50 gallon, 250 gallon, and 500 gallon fuel bladders are the most commonly used sizes, but larger pillow tanks are frequently manufactured.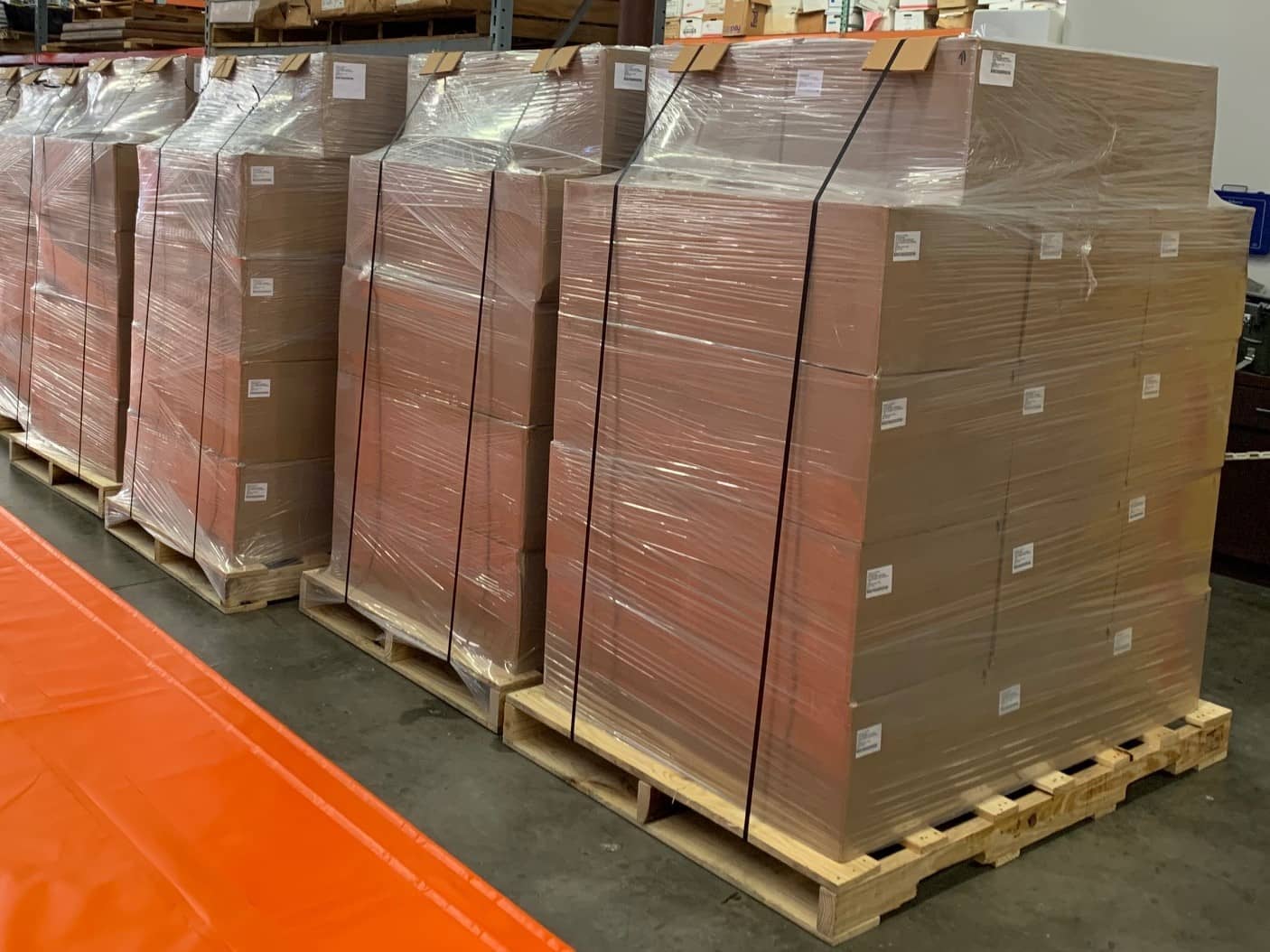 Texas Boom Company is always proud to supply the US Army, US Navy, US Air Force and the US Coast Guard. Each of these branches purchases purchases products from TBC. As a GSA contract holder and a supplier through GSA Advantage, Texas Boom is often chosen as a a supplier to the US Government.
Need advice on a pillow tank or collapsible bladder for your application? We can fabricate them to your specifications for use with fuel, water, potable water, and a range of chemicals. Call TBC for a free consultation at (844) 444-8144.
Stay Informed
When you subscribe to the blog, we will send you an e-mail when there are new updates on the site so you wouldn't miss them.