Rainwater Bladder Tank Headed to Haiti
Bladder Tanks (also referred to as Pillow Tanks) offer users a wide range of applications and flexibility. Because they can be compressed and rolled or folded when empty, the tanks can more readily be moved and set up in remote locations. Collapsed, the bladders require only a fraction of the space to store. Made of coated fabric, the weight of the material is also typically less than that used in rigid tanks, also making the bladder tanks easier to move. While the fabric used is very durable, these type tanks are subject to abrasions and tears, so care must be taken during storage, deployment, and use. When bladder tanks are deployed on rough surfaces, a liner is recommended below the bladder to help reduce wear. While not suitable for every application, these bladder tanks offer great utility to end-users.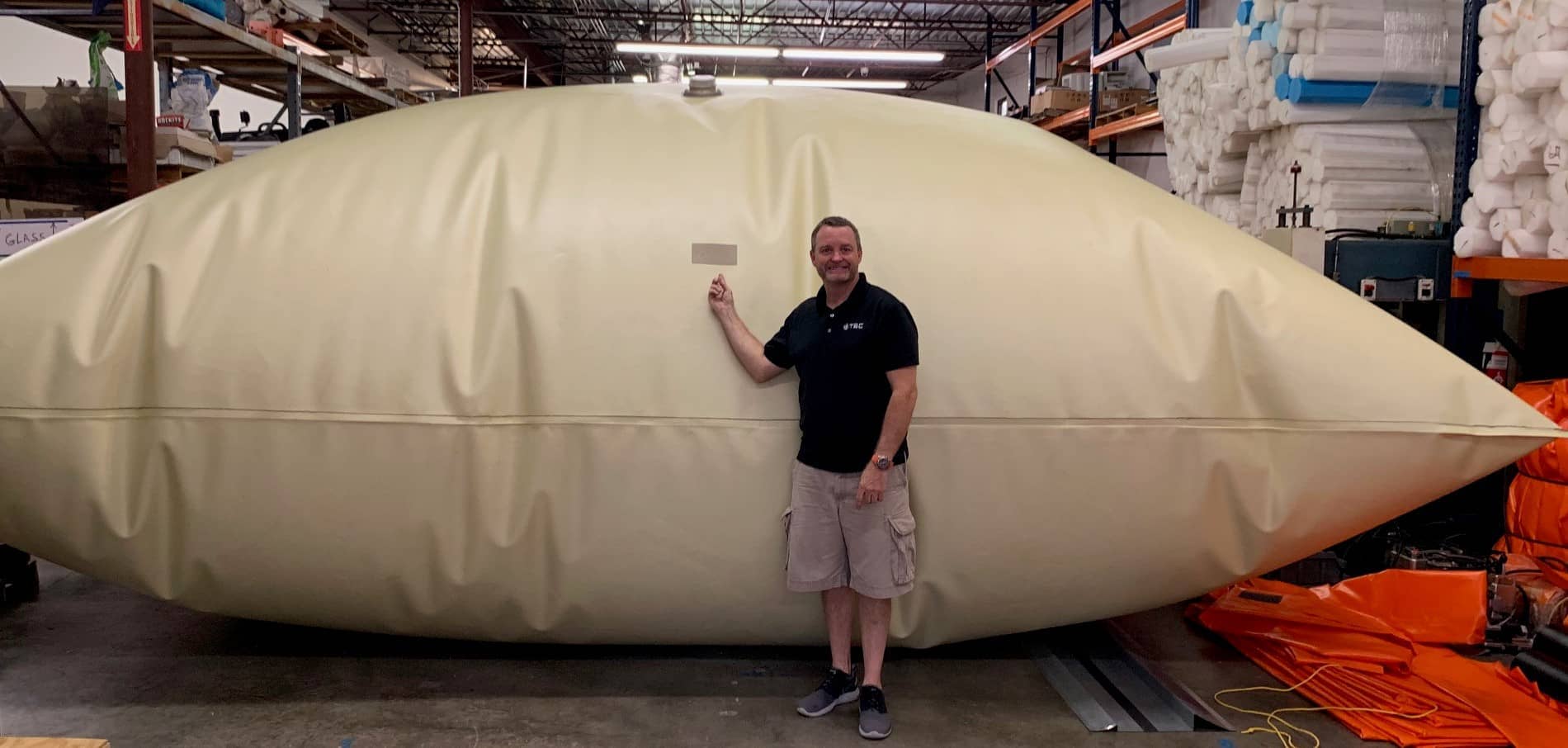 Texas Boom recently completed a 10,000-gallon bladder tank that will be used to collect and store rainwater in an underdeveloped location in Haiti. Because the tank is affordable and readily transported, it makes for an ideal solution where water storage is needed in a remote location.
These type of bladders can be constructed in a wide range of sizes from small to very large. The valves and fittings can be customized to exact customer specifications. If you have a particular need, please call 1-844-444-8144 to discuss your exact needs and receive a free quote. Texas Boom Company is in the business of solving our customers' problems quickly and economically.
Stay Informed
When you subscribe to the blog, we will send you an e-mail when there are new updates on the site so you wouldn't miss them.