Custom Fabrication
The skilled craftsmen at Texas Boom Company have quite a bit of experience fabricating coated fabric products to exact customer specifications. These custom products are sometimes based on existing product designs, while other times they are completely unrelated to TBC's core business. Regardless, we offer our customers the ability to receive a product that meets their exact needs.
Recently, Texas Boom Company tackled a project to produce a custom-designed inflatable boom product. These 8-inch diameter inflatable booms were intended to provide flotation for a very specific application. These custom booms also required the addition of retention loops to serve as guides for this particular use. Because these booms are inflatable, you can see they require less space to transport and store when not inflated. Use of a leaf blower or an air compressor can quickly transform these from flat pockets to fully inflated floats.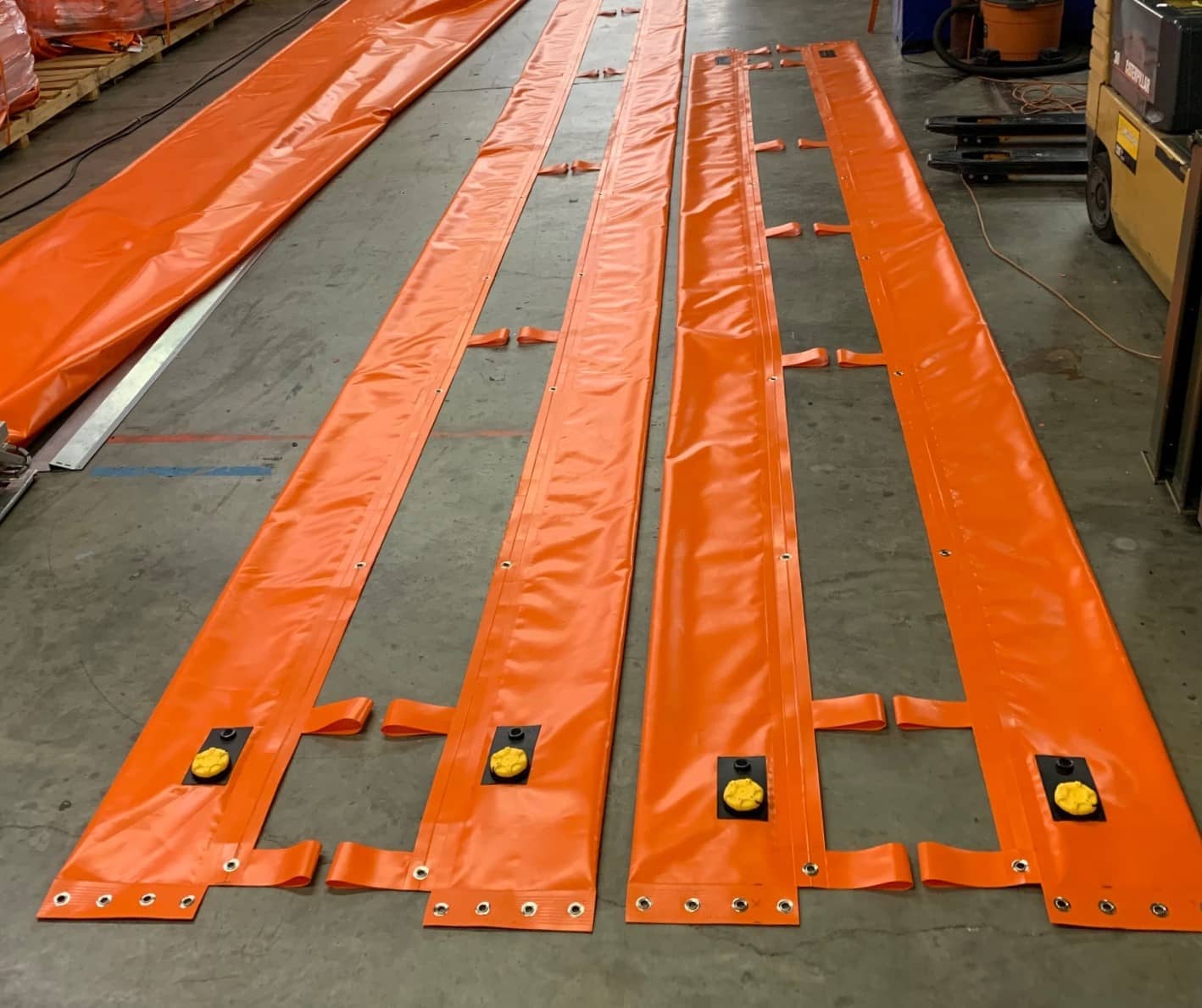 Another example of custom fabrication work completed by Texas Boom Company is a set of floats that help self-right a capsized watercraft. These inflatable balls are constructed similar to the geometry of a soccer ball. The RF welding provided terrific bonds between each of the side panels. The valve types used met the customer's exact standards required.
Another example of a custom-fabricated bladder is shown below. This bladder was intended to be inserted at the joint of pipeline and then inflated to form a plug that would direct a probe in the intended direction at the joint. This bladder featured specified valves, a unique custom shape, and pockets that could be used with push poles to position the bladder into position prior to inflation.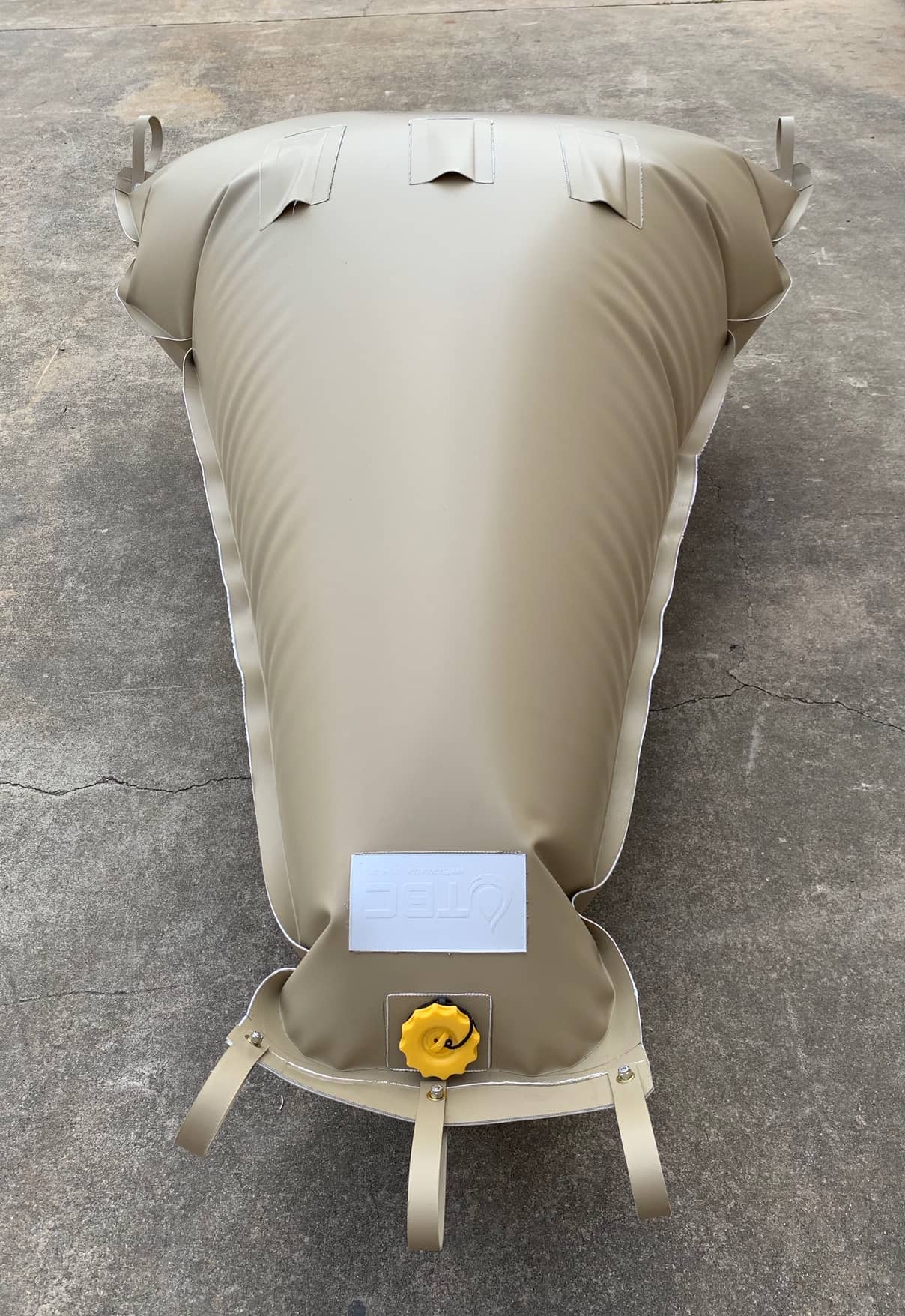 Customization on these type projects can include layout (shape and size), color, fabric, valves, tension cables, ballast chains, carrying handles, permeability, grommets and anchor points, marking, labeling, lighting and virtually any additional design aspect needed. If you have a rough idea about design but need some guidance on aspects of manufacturability, our experts will be happy to consult with you at no cost. Texas Boom can also modify our core oil containment boom, silt curtains, and containment berms to meet your exact needs. Contact us to discuss your needs.
Stay Informed
When you subscribe to the blog, we will send you an e-mail when there are new updates on the site so you wouldn't miss them.