Furling Lines - Reefing Lines
Furling lines (also referred to as reefing lines) are an optional feature on turbidity curtains. These ropes run vertically spanning the height of the turbidity curtain on both sides at set intervals. The furling lines are attached at the top through tabs with grommets, at the bottom at the ballast chain through a grommet, and then looping back to the top on the reverse side of the skirt to another attachment tab. The furling lines can be used to adjust the depth that the skirt extends below the surface. They can also be used to slope the bottom of the turbidity curtain to mirror the contour of the bottom. Because the depth of the turbidity curtain can be adjusted, it allows the curtain to be used in multiple locations, at locations with varying depths, and at locations with significant tidal swings.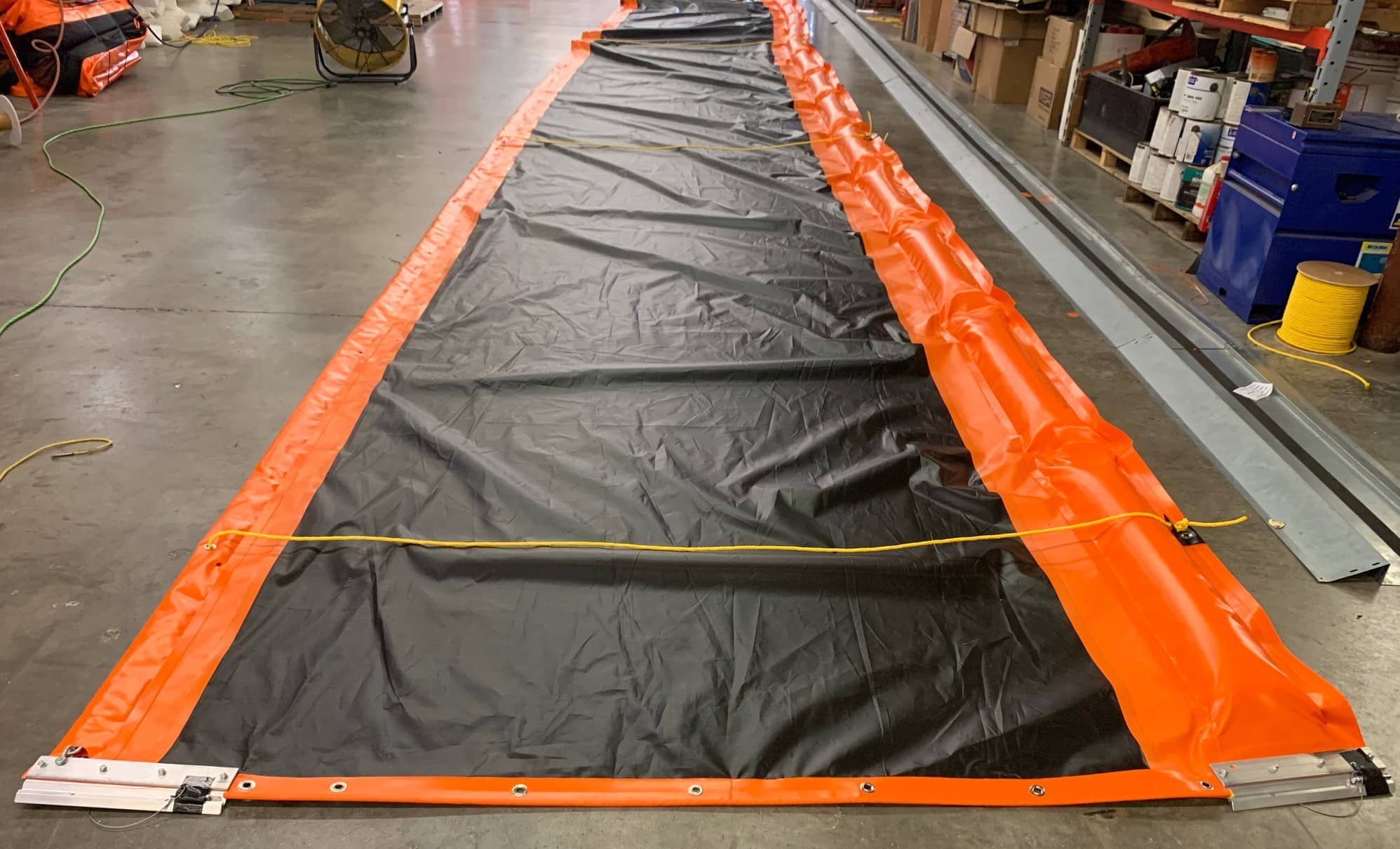 Turbidity curtains are most effective when the bottom of the skirt is suspended a foot above the bottom. This prevents the build-up of silt on the base of the skirt which over time can result in the freeboard of the turbidity curtain becoming submerged below the water surface. The bottom of a turbidity curtain dragging on the bottom can also generate additional silt. When the skirt drags on the bottom, it can also reduce the life of the turbidity curtain. Finally, but leaving a gap between the skirt and the bottom of the body of water, it allows for fish and other wildlife to freely bypass the turbidity curtain without harm.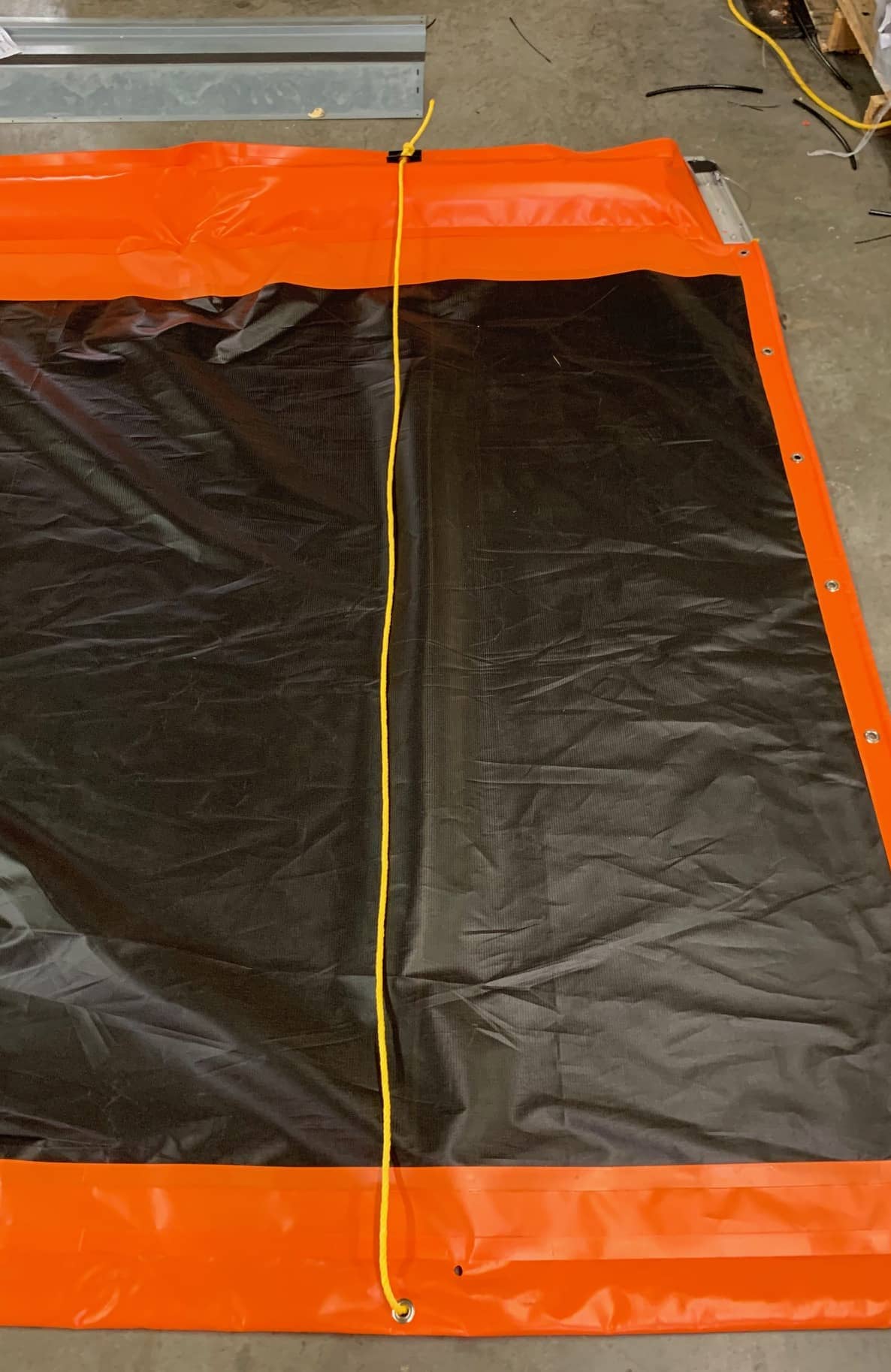 Furling lines can also aid in the deployment and retrieval of turbidity curtains. It is typically easier to handle a turbidity curtain when the skirt is furled or bundled against the flotation. This reduces the impact of tides, currents, and wind. The furling lines are typically loosened once a turbidity curtain is anchored into place, allowing the skirt to drop. Likewise, the furling lines can be used to bundle the turbidity curtain skirt while it is still in the water, making the removal less burdensome as well.
Furling or reefing lines are available on most curtains manufactured by Texas Boom Company. However, they are not included in our standard specifications and must be requested as an added feature. Feel free to contact Texas Boom to discuss your specific needs or specifications, and we will be happy to provide pricing and lead time per your needs.
Stay Informed
When you subscribe to the blog, we will send you an e-mail when there are new updates on the site so you wouldn't miss them.