Duckweed Barrier
As the spring season progresses and temperatures begin to rise, it is a sure bet many areas will see an increase in problems associated with marine vegetation. These water-based plants, often invasive species, grow rapidly and can overtake a body of water quickly, blocking out the sunlight into the water and depleting the oxygen levels in the water. These problems affect not only people but also animals and other plants. Common freshwater plant species that can be a nuisance in the US include Water Hyacinth, Hydrilla, Duckweed, Watermeal and Giant Salvinia. These plants can overgrow rivers, streams, creeks, bayous, lakes, ponds and reservoirs.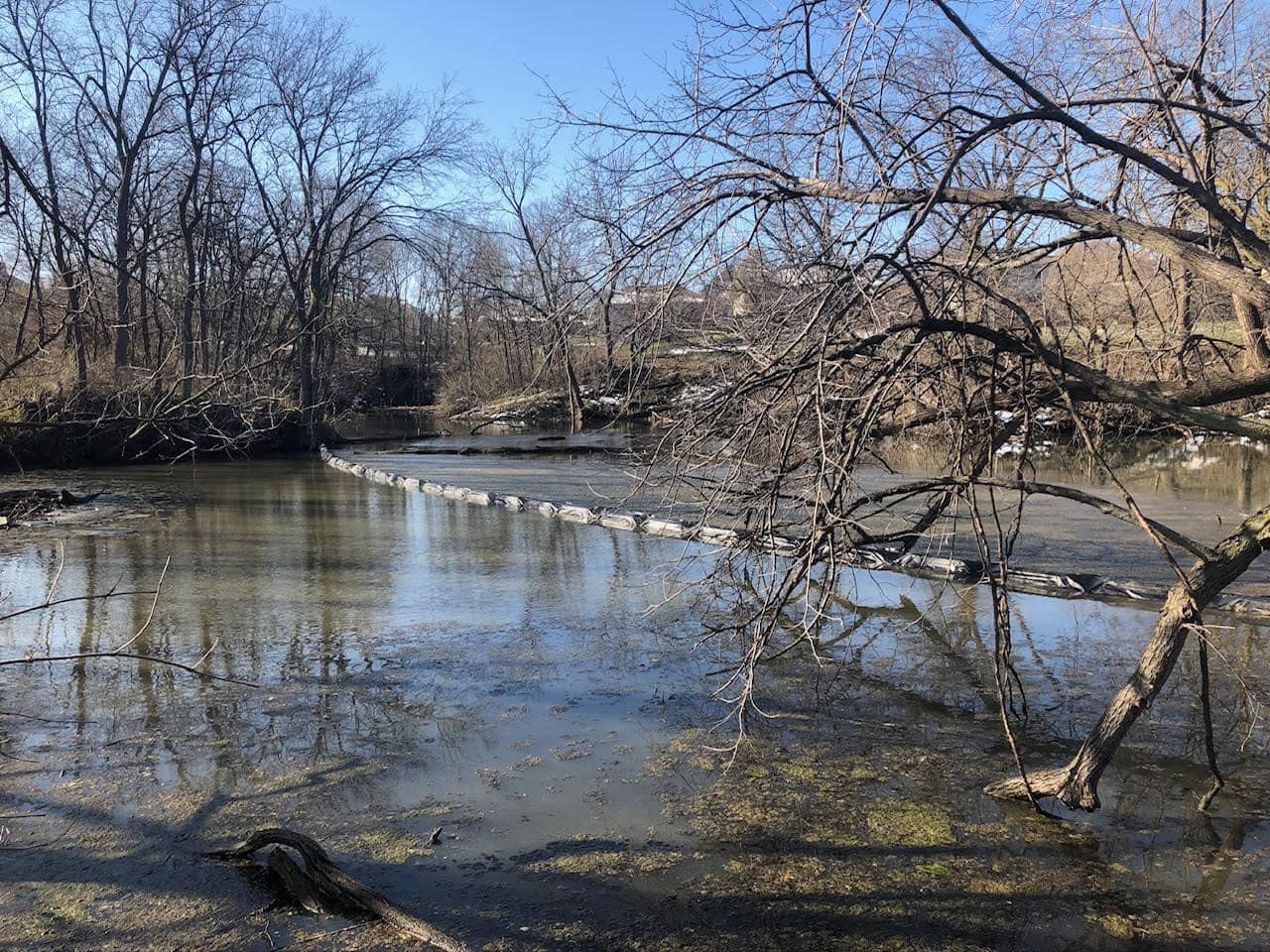 Containment boom can be strategically deployed to help combat the spread of these plants. These floating barriers provide a physical barrier that impedes the spread of the plants in the body of water. Other tactics that can be effective include hydro-raking, environmentally friendly dyes, the introduction of plant-eating carp, and herbicides. The goal when combating these invasive plants is always to restore and maintain a balance to the aquatic ecosystems.
Texas Boom was pleased to assist a customer recently in Nebraska who was dealing with large quantities of Duckweed entering his small lake via a bog that fed the lake. After providing the customer with detailed product information and specifications, he was able to get approval from the Department of Natural Resources to deploy a custom made containment boom with a permeable skirt. The intent was to limit the flow of the floating Duckweed downstream and into the lake. Because Duckweed floats, the plant rafts can be contained by a containment boom that does not extend too far below the water's surface. As the plants congregate at the boom, it makes for easier removal if required.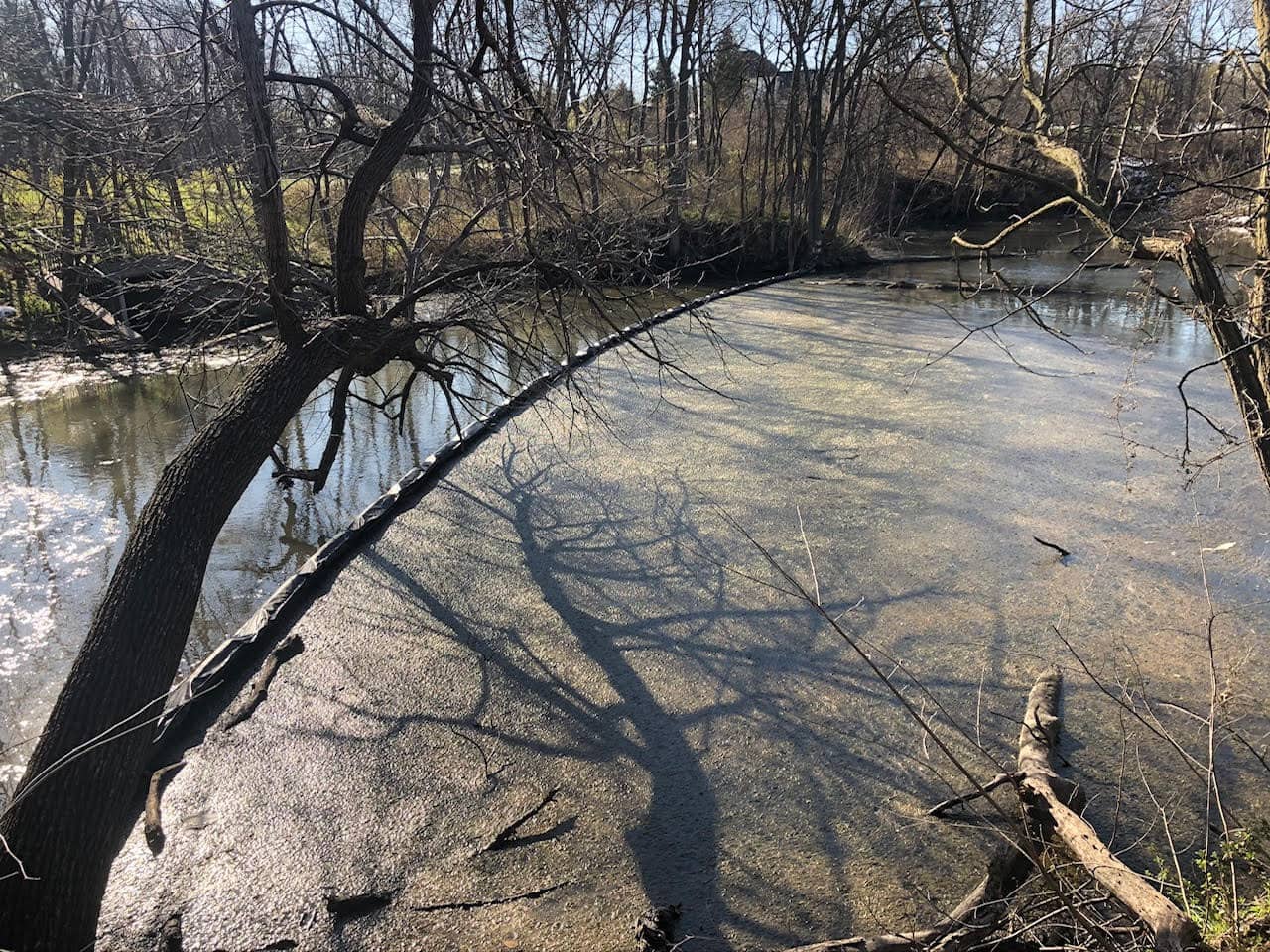 The feedback on the performance of the containment boom has been very positive for this type of application. Another recent project highlighted the use of turbidity curtains (similar to containment boom with a longer skirt). Texas Boom also offers Seaweed Boom, which serves in a similar capacity, but is fabricated to withstand the more challenging environment associated with saltwater deployments and more intense tides, currents, wind and wave conditions.
Often times, a particular project may call for a hybrid approach that isn't an "off the shelf" solution. The team at Texas Boom Company is happy to provide expert advice at no charge to help develop a custom solution to tackle your particular problem or challenge. Feel free to call toll-free at (844) 444-8144 to discuss your needs.
Stay Informed
When you subscribe to the blog, we will send you an e-mail when there are new updates on the site so you wouldn't miss them.