Boating Near Dredging Projects
Every day there are countless ongoing dredging and marine construction projects ongoing across the United States. These marine projects are driven by the need for repairs, development, and shoaling. These work zones typically require equipment and operations to be ongoing in waterways that are normally navigated by boat traffic. As these projects are executed, safety hazards can often arise not only for the workers themselves, but also for anyone on a boat in the area.
Hazards in the area of a dredging or marine construction project can include:
Missing or relocated Aids to Navigation (ATON) including buoys, beacons, and markers
Changes to existing channel routes
Presence of anchored boats and barges that may not have working navigation lights
Movement of working boats and barges and other equipment
Placement of containment boom, silt curtains or floating pipeline around the project area
Floating or submerged debris
Decreased visibility under the water's surface due to turbidity
Bodies of water temporarily closed to boat traffic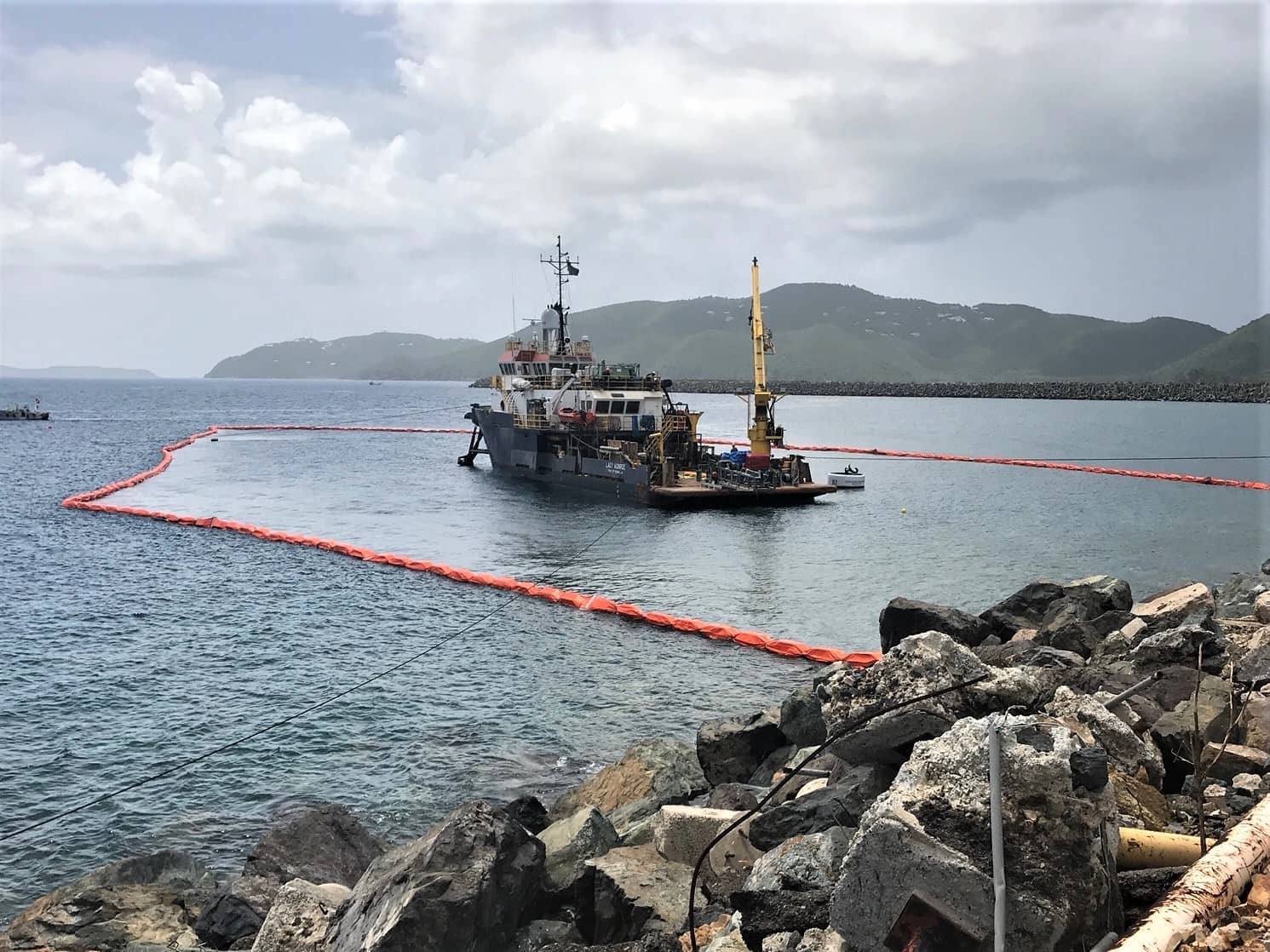 As the operator of any water craft, it is important to recognize these type projects and to adjust your normal operating procedures to account for the added risk. The following guidelines should always be used in the presence of a dredging or marine construction operation:
Allow for as much clearance as is possible to safely navigate around the work area
Be alert for changing conditions or potential hazards, including floating or submerged objects
No-Wake speeds should be observed in active work zones
Avoid full reliance on your local knowledge of the waterway - Situations change
Utilize a kill switch during operation of your boat and always wear a flotation device
Use a spotlight after dark
Never approach the construction site or any related project equipment under any circumstances, whether there are active operations ongoing or not
Utilize the utmost caution
By following these tips, boaters can help ensure their own safety, as well as that of the the workers present on the job sites. Safety first!
Stay Informed
When you subscribe to the blog, we will send you an e-mail when there are new updates on the site so you wouldn't miss them.