WEDA Dredging Summit 2019 - Raffle Prize Winner
As the 2019 WEDA Dredging Summit and Exposition wraps up, Texas Boom Company is pleased to announce that Seth Gintz with Certified Laboratories in Charleston, SC was selected as the winner of RTIC 30 Soft Cooler. This event has proven to be an outstanding opportunity to interact with many of the outstanding dredging companies that operate across the United States and Canada.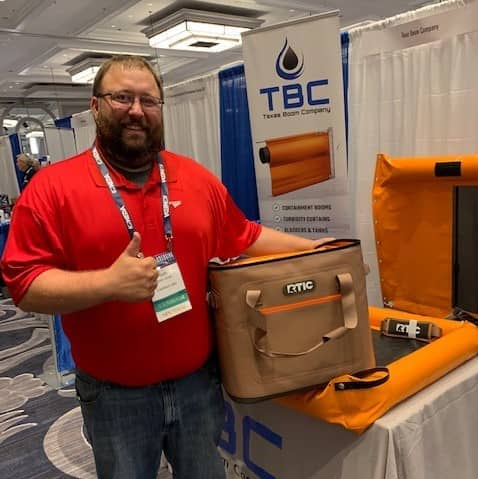 Texas Boom Company serves the dredging industry by providing top quality silt curtains used in dredging and marine construction projects. TBC offers a wide range of these silt curtains including permeable and impermeable options. The heights of these silt curtains range from three to 100 feet and they are typically supplied in 50 or 100 foot lengths. Custom built silt curtains are no problem, as we can accommodate virtually any specification.
In addition, Texas Boom offers drive-on berms that can be useful to decontaminate or wash down equipment while containing the run-off. The side walls of these drive-on containment berms are filled with open cell foam that crushes under pressure but flexes back to the original shape, allowing vehicles and equipment to drive in and out without removal of the side wall to allow access.
Related Posts
By accepting you will be accessing a service provided by a third-party external to https://texasboom.com/