Ocean Cleanup Trash Collection Boom
The Ocean Cleanup project has launched its second attempt at using a boom system to remove plastic from the world's oceans. Last year, the initial design was launched, including the use of a 2000 foot boom to capture floating plastic in the Pacific. The target is the Great Pacific Garbage Patch located midway between Hawaii and California. The initial design was launched in September of 2018, but by January, a section of the boom had become disconnected. In addition, there were issues with the inconsistent speed of how the boom traveled relative to the floating trash.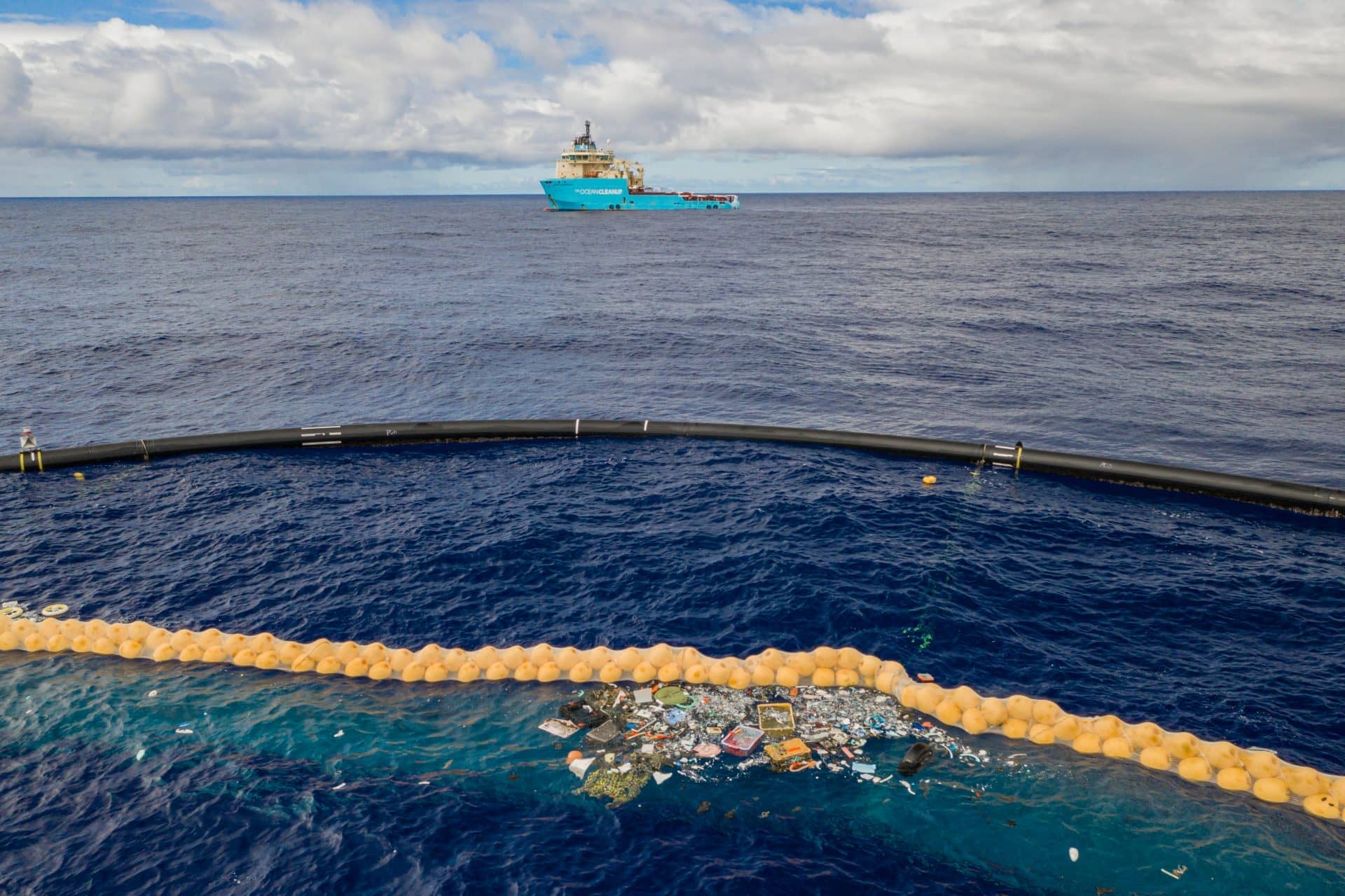 The team at The Ocean Cleanup went back to the drawing board to tackle some of the design issues. Instead of "chasing" the debris, the new design allows for the track to float into the U-shaped boom which is slowed by a large sea anchor. The boom system was broken down into segments, allowing it to be serviced at sea instead of requiring a tow back to San Francisco. In addition, the boom size was scaled back to make it feasible for the entire system to be towed at a much higher speed. Finally, the collection boom and curtain combination has been moved forward of the main boom floatation, reducing structural stress on the overall system.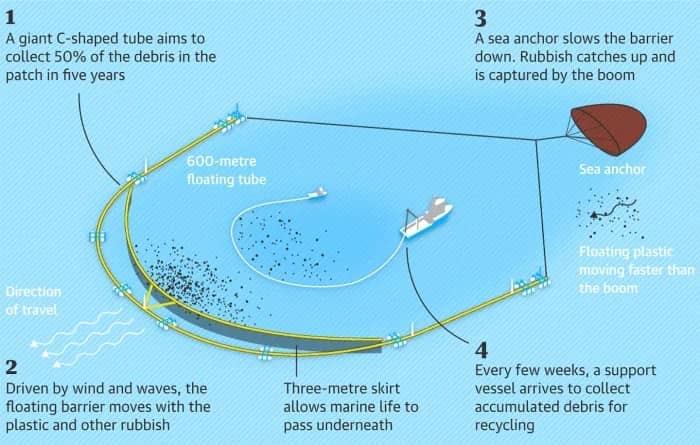 This new approach has been launched and is showing early signs of success. Time will tell if this new design is on the right track, but there's no doubt that the goal is important to accomplish. Reducing the trash at sea will certainly lessen the impact on sea life.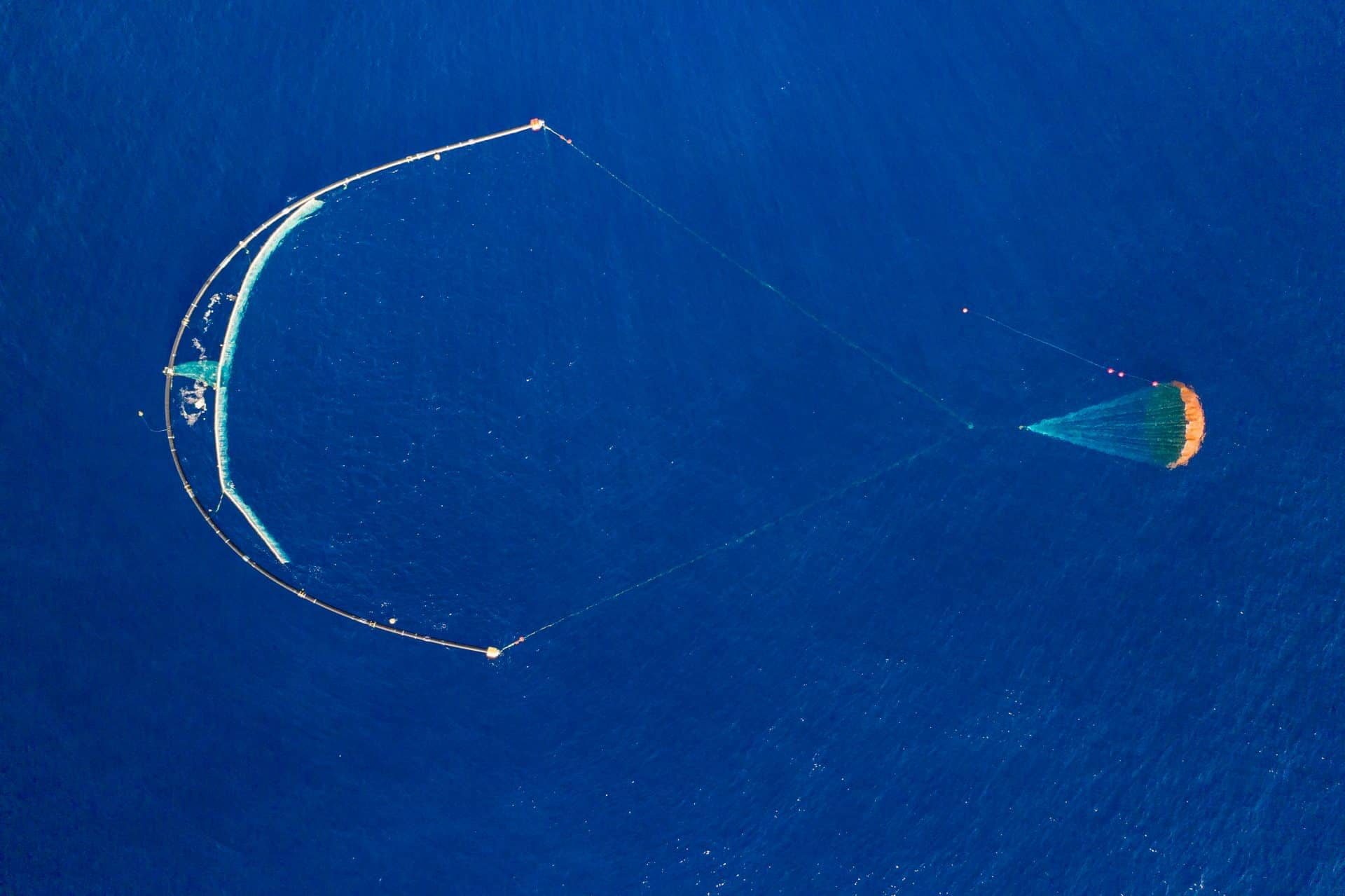 Utilizing boom to collect and contain trash is not a new concept. Texas Boom produces a variety of floating boom products that can be used to contain debris, as well as oil and other spills. By catching the floating trash and concentrating it at collection points, it makes it much easier to gather and dispose of the refuse properly. Using trash booms is more applicable for inland waterways, harbors, and marinas. These boom sections are typically constructed in 50-foot or 100-foot sections and can be linked together end to end for longer applications. The debris collection booms can be moored to fixed points onshore or secured by anchor systems.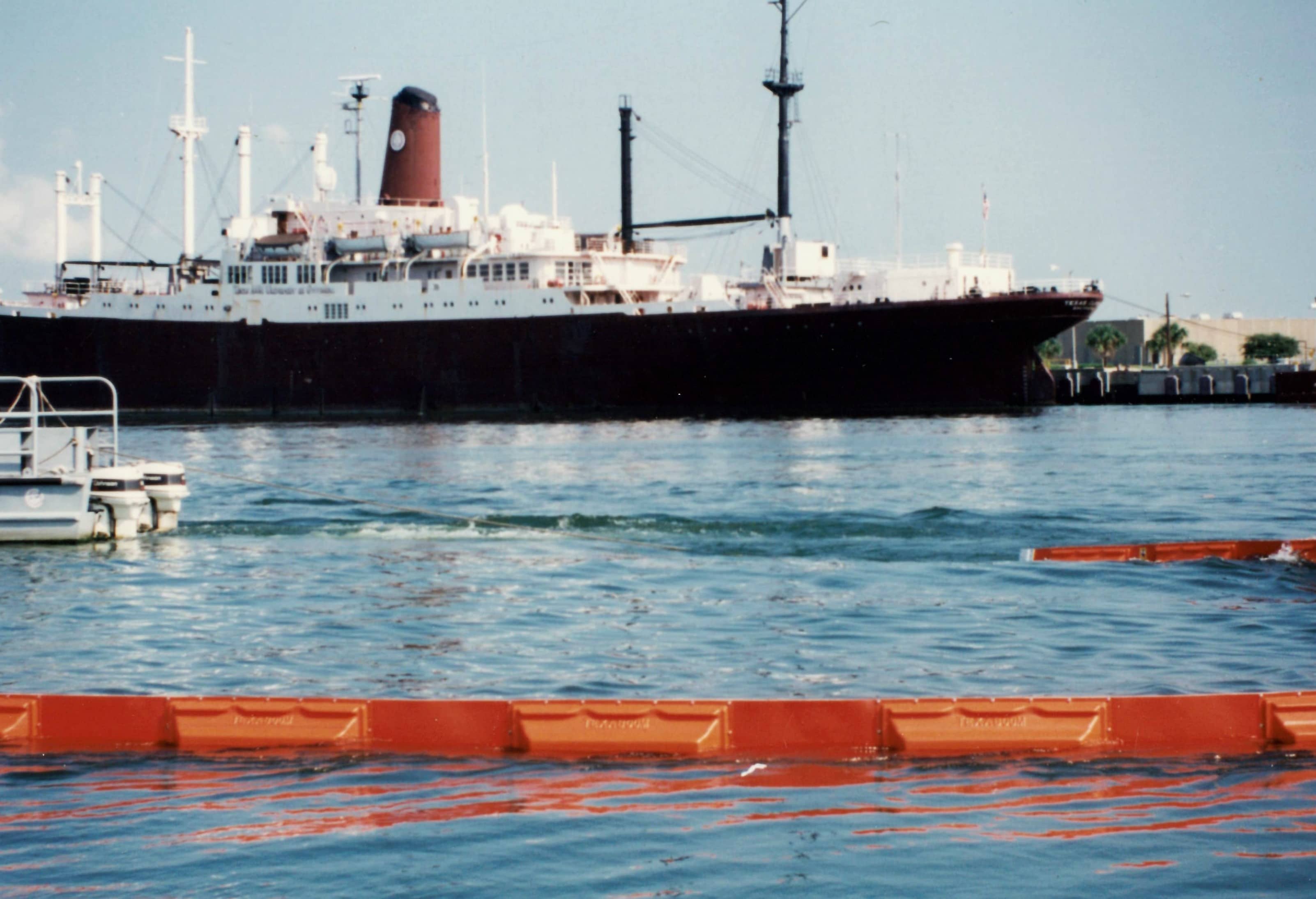 If you are in search of a trash collection boom solution, please contact Texas Boom Company and let us help design a solution specifically tailored to meet your needs. Call toll free (844) 444-8144.
Stay Informed
When you subscribe to the blog, we will send you an e-mail when there are new updates on the site so you wouldn't miss them.