How Much Oil Containment Boom Gets Used?
Every spill disaster is different and requires a unique response. The oil spill removal organizations (OSROs) are typically the companies that respond to deal with these situations. These companies contract with oil and chemical companies to be their resources to respond with the proper expertise, equipment, and crews. The recent ITC fire as lead to a subsequent significant spill event into the Houston Ship Channel. News reports have cited deployment of 27,000 feet of spill containment boom and 22 oil recovery skimmers in combination with a large number of response boats during this event in Houston thus far. It demonstrates that a significant amount of containment boom has to be staged at the ready to respond quickly in the case of emergency. The OSROs carefully manage their inventory to be prepared, and containment boom manufacturers like Texas Boom Company also carry inventory to backfill what is used with quick turnarounds.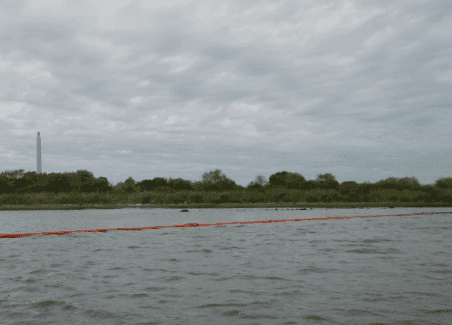 With regard to the question of how much oil containment boom gets used, there is no right answer. Huge spill events like the BP Horizon disaster consumed and estimated 5.5 million feet of oil spill boom. This recent ITC spill has resulted in 27,000 feet of boom being deployed. Other spill scenarios require less because the waterway may be smaller or contained in a stream or small river. Oil containment boom is also commonly used before a spill event ever occurs. The boom is deployed strategically just in case a spill occurs so that there is no delay betweent he release and the time required for boom to be deployed in response. Companies regularly use this stategy to help reduce the damage that could result from an accident, thinking forward with a "what if" approach.
Stay Informed
When you subscribe to the blog, we will send you an e-mail when there are new updates on the site so you wouldn't miss them.