Advantages of Pillow Tanks
Pillow tanks are collapsible fabric tanks that resemble a pillow when filled. These type bladder tanks are made by welding or sealing durable fabric around all four sides and adding valves for filling, emptying and pressure relief.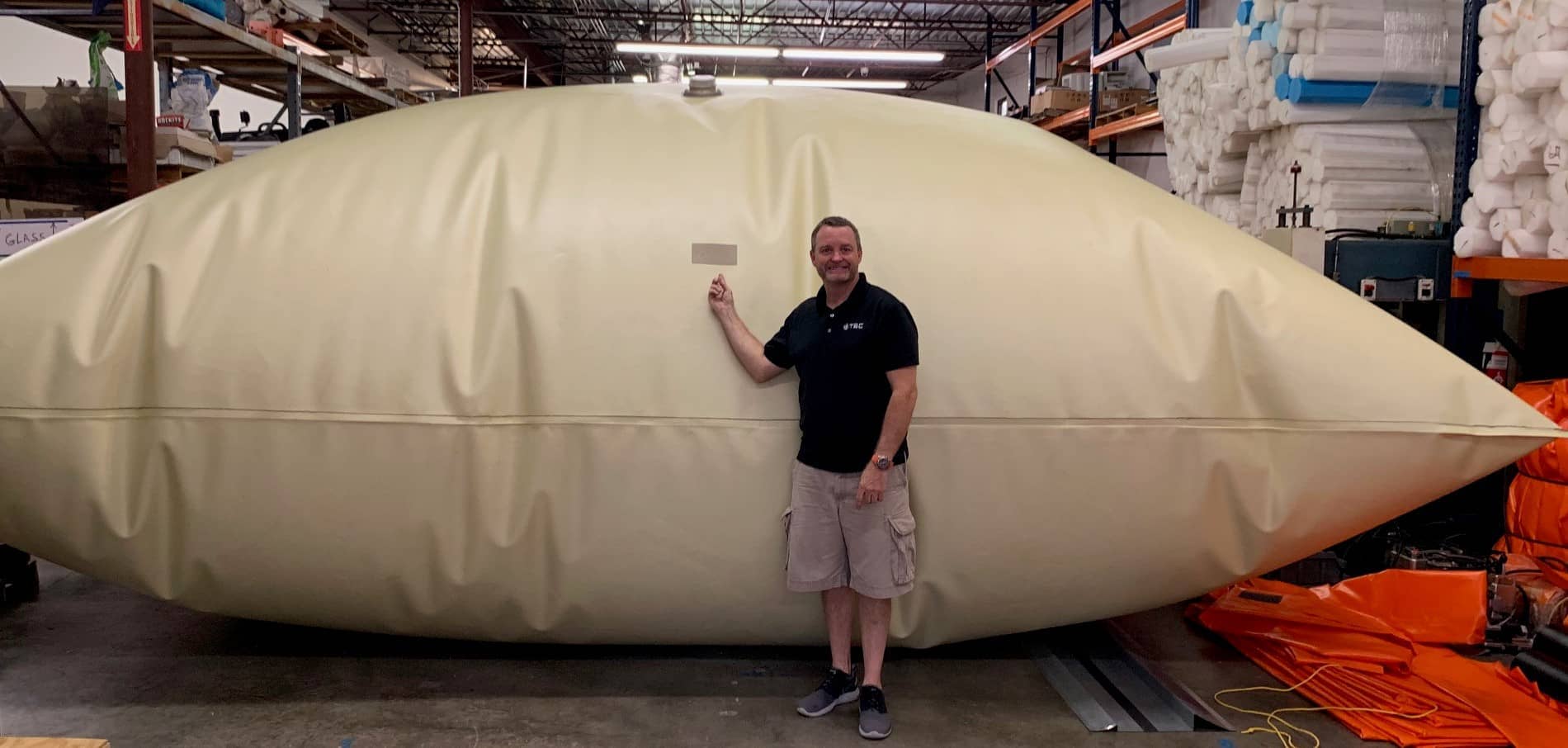 There are a number of benefits to pillow tanks, and many of these are highlighted below:
Sizes can range from small (25 gallons) to very large (25,000 gallons)
Storage space is minimized when not in use - empty pillow tanks lay flat and can be rolled or folded to require less storage space than an equivalent rigid tank
Small storage space also makes pillow tanks more portable, making them ideal for deployment in remote locations
Pillow tanks can significantly weigh less than many similar sized rigid tanks
Fabric selection allows tanks to be customized for specific applications (e.g. Fuel Bladders, Potable Water Tanks, Chemical Tanks, Gray Water Storage)
Liquid stored in pillow tanks is completely enclosed, eliminating contamination or spillage
Fabrics are durable and long-lasting and can be repaired quickly on-site with a repair kit
Seam welds are stronger than the fabric itself
A wide range of valves are available
Pillow tanks can be made quickly to meet tight deadlines
Compatible hoses, valves, pumps, and filters can be supplied as needed - per customer specifications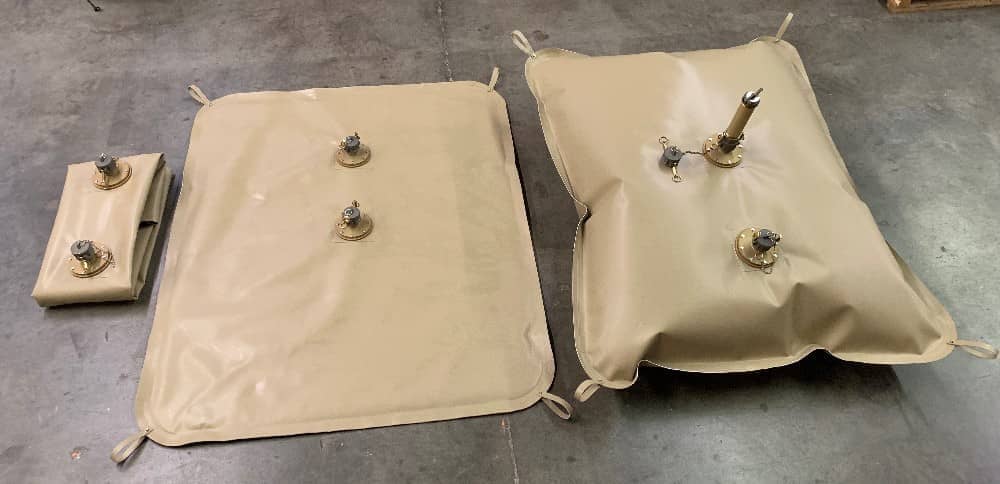 Applications of pillow tanks include, but are not limited to:
Fuel storage and transport
Potable water storage and transport
Rainwater storage
Remote tank locations
Auxillary water source for fire fighting
Livestock water supply
Irrigation water supply
Chemical storage and transport
Pesticide storage and transport
Greywater storage
Ballast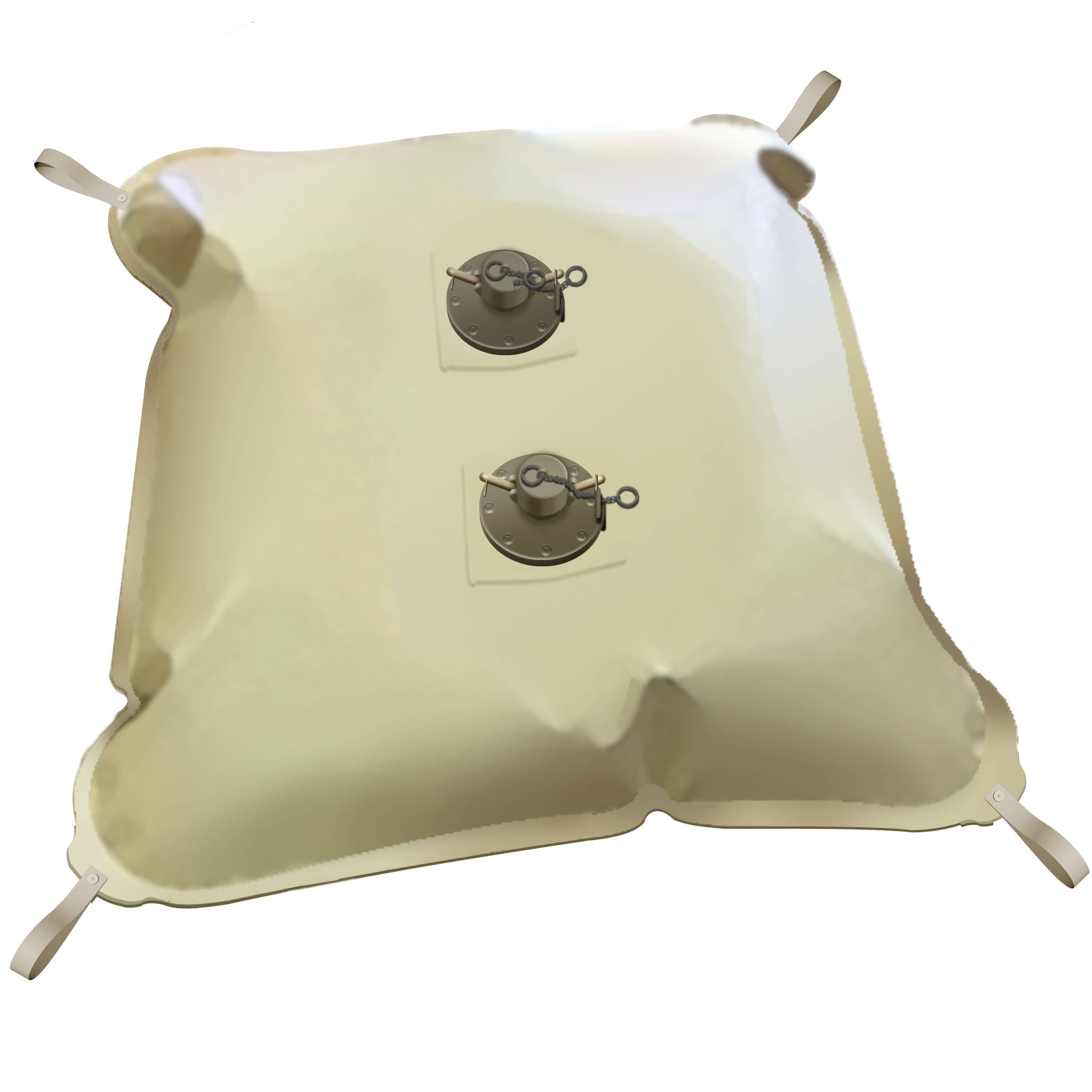 The benefits of pillow tanks can make them an outstanding option to tackle your liquid storage needs. Call for a free consultation with one of our collapsible fabric tank experts at (844) 444-8144.
Stay Informed
When you subscribe to the blog, we will send you an e-mail when there are new updates on the site so you wouldn't miss them.