Turbidity Curtains Keep a Pump Running Clean
One of the difficulties in keeping a pump running in environments where there is vegetation, debris, and sediment in the water that is being pumped is keeping the in-take filter clean. When the suction from the pump draws in materials other than water, they will typically either be caught at the filter of the intake hose, or worse, be passed through the pump and delivered onward. If the water is being pumped to supply equipment, this can cause serious subsequent problems.
In the instance shown here, a pump was being used to supply water to mining equipment. Because there was so much vegetation suspended in the water, the plant material was being transported to the mining equipment and clogging those machines. In order to greatly reduce the amount of vegetation that was reaching the supply pump, the miners used these turbidity curtains to enclose the pump. These turbidity curtains had permeable skirts, allowing water to flow through while filtering the debris. These curtains were 5 feet in height and worked very well for this application. The installation plan uses anchor kits to hold the turbity curtain in place away from the pump.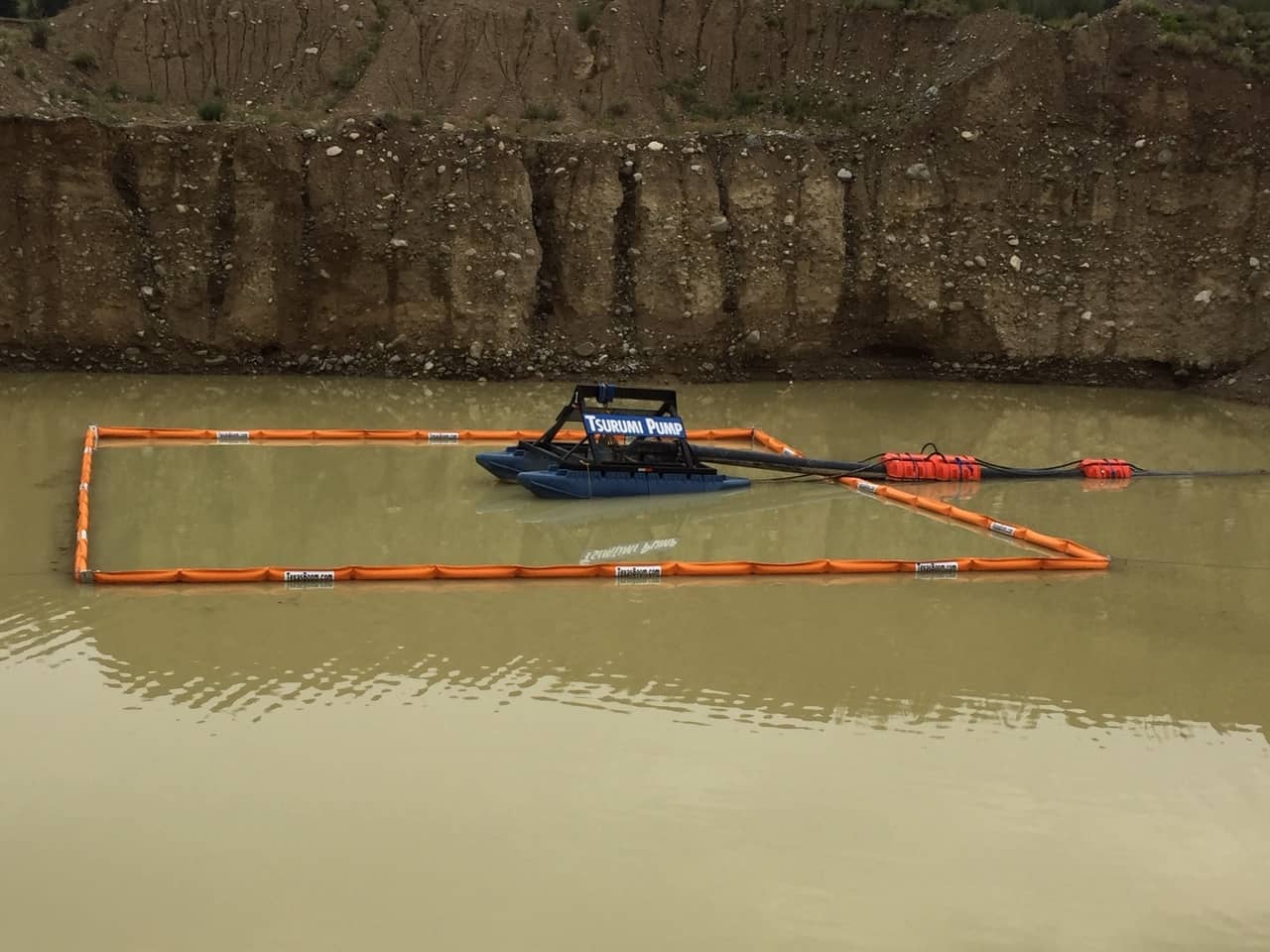 This serves as one of a number of applications where silt curtains can prove quite useful. The permeable skirt serves to add an effective filter to the pump system. Because the fitlering skirt is not close to the high pressure intake of the pump, the material that is filtered isn't held to the permeable skirt with suction.
Texas Boom Company is eager to help customers solve sediment and debris problems. Don't hesitate to consult one of our experts for advice, and know that TBC has the ability to fabricate to your exact specifications.
Stay Informed
When you subscribe to the blog, we will send you an e-mail when there are new updates on the site so you wouldn't miss them.