Texas Boom Sponsors Wreaths Across America
For the second consecutive year, Texas Boom Company is proud to provide sponsorship for Wreaths Across America. This outstanding organization aims to achieve three primary goals:
REMEMBER our fallen US Veterans
HONOR those who serve
TEACH your children the value of freedom
This is in part accomplished by laying holiday wreaths at every gravesite in Arlington National Cemetery, as well as over 1600 other locations around the country and abroad. There are a few ways you can help with this worthy cause. Saturday, December 14, 2019, is National Wreaths Across America Day. You can volunteer to help at one of the many locations with the placement of the wreaths at the gravesite of fallen veterans. You can also donate to help fund the purchase of the wreaths for placement. Your donations can be either to the national program or targeted to a local cemetery. Either way, you are helping with a worthy cause. Please consider participating in this important program.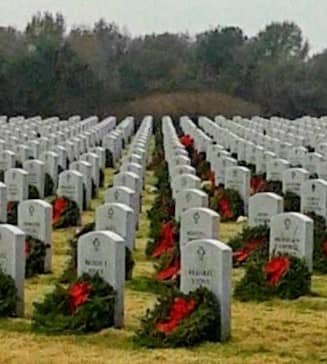 Stay Informed
When you subscribe to the blog, we will send you an e-mail when there are new updates on the site so you wouldn't miss them.