Containment Boom & Turbidity Curtain Storage
For busy contractors, staging and deploying containment boom or turbidity curtains is one small part of a much larger and more hectic schedule. The pipeline, roadway, bridge, or bulkhead has to be completed on time. Staging it to be ready when the time comes to put the boom or silt curtain into position is more about timing than optimizing storage or prolonging the life of the products. The containment boom or silt curtain is made to be used outside in difficult condition, so what's the difference? Many times the longevity of the product is the least of anyone's concerns in the heat of the moment. Does the image below look familiar?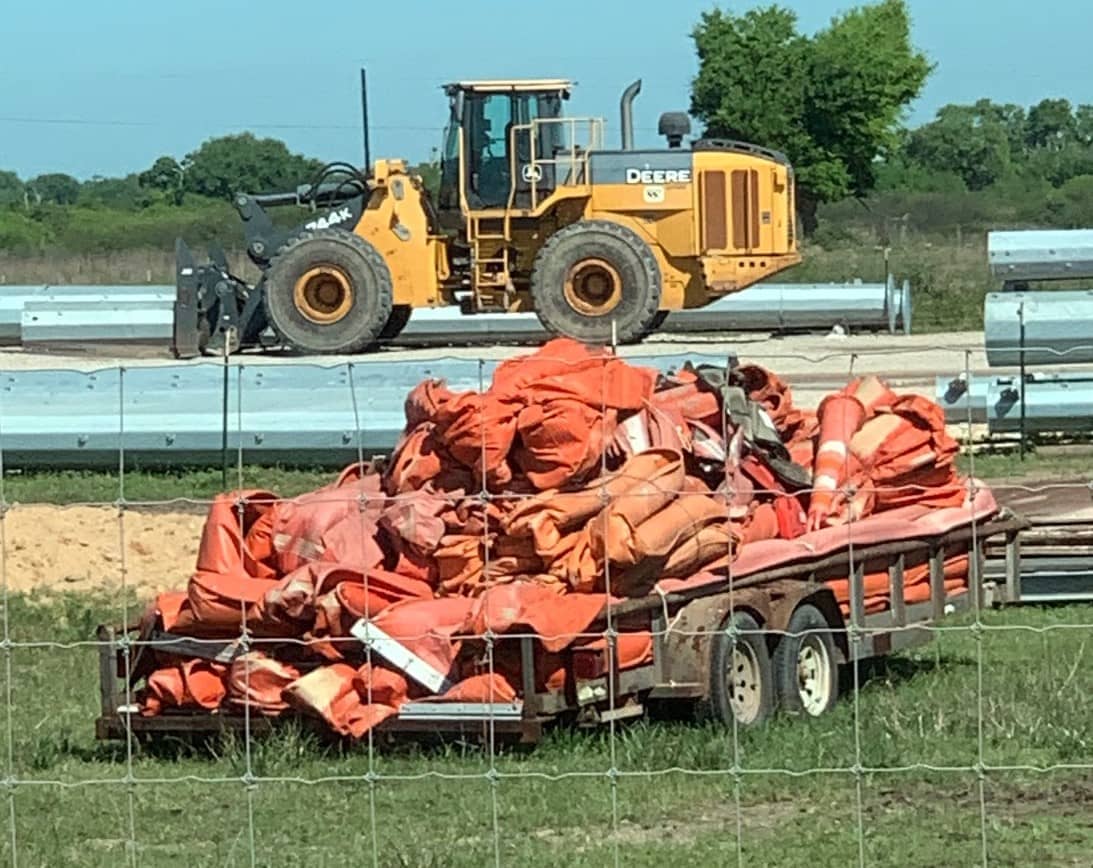 We do want to remind our customers on steps to help optimize the useful life of oil containment boom or turbidity curtains. When at all possible, storing these products in a dry location out of the sun will greatly prolong their life. If possible, storing them in a container or building that prevents access to rodents is another key priority, as rodents often inflict damage to this type of product. Rinsing them and drying them (an ordinary leaf blower can be effective in blowing out the ballast chain chamber) prior to stacking them in storage is also recommended. Re-bundling the boom or silt curtains will make redeployment much quicker and easier. It is also important to inspect the products prior to storage, and every six months when they are in storage, to be sure that no significant damage has occurred.
Treat your spill containment boom or turbidity curtains properly, and you will get your money's worth out of them. Ignore the basic guidelines for proper storage, and you will be replacing the boom and curtains at a much greater frequency.
Oil Spill Containment Boom and Turbidity Curtain Storage Guidelines
Store in a dry location
Store out of sunlight
Provide air circulation (on pallets or hang them on racks or suspended when possible
Eliminate exposure to rodents
If stored on a boom reel, cover boom with a tarp is stored outdoors
Inspect every six months when stored
Rinse, dry and inspect before storing after use
Stay Informed
When you subscribe to the blog, we will send you an e-mail when there are new updates on the site so you wouldn't miss them.